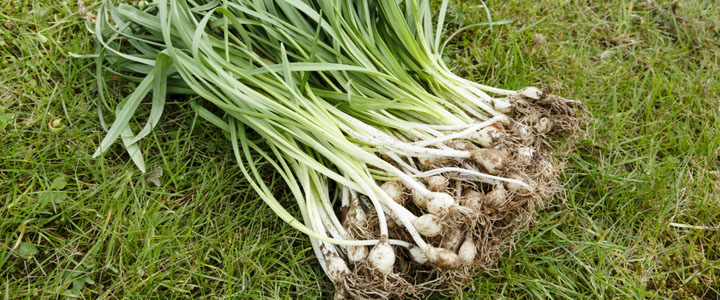 Flower bulbs in the green
are available from mid-January until early April. The bulbs will be delivered at various growth stages, depending on when they are purchased.
The main positive of buying bulbs 'in the green' is that the flower is already forming and the root system is well developed. This helps to protect against vermin attack and ensures reliable and healthy plants for naturalising.

Why plant bulbs 'in the green'?
Bulbs planted 'in the green' are already forming, therefore, establishing much faster than autumn planted bulbs.
Hard to double plant as you can visibly see where you have planted your bulbs.
Easy to avoid having bare patches as each bulb is visible once planted.
Perfect for beginners due to their ease of use.
High-quality perennials that will come back looking fantastic year after year.
Useful Tips:
Handle with care as they are more fragile than autumn planted bulbs due to their stage of growth.
Bulbs need to be planted within a few days to prevent them from wilting.
Plant from mid-January through to April. Later planted stocks are more developed and the flowers have disappeared, so all the plant needs to concentrate on is the root and plant development for future seasons.
For more information, don't hesitate to get in touch with one of our experts on 01205 281902.